| | |
| --- | --- |
| Posted by Bonnie on August 5, 2013 at 10:35 PM | |
Sorry it has taken me so long to post results. I was waiting for the pictures. They came today!!! Yay!!
Our Strut took Best Of Breed on 3 of the 4 days. He took a Group 4 on Thursday under judge Gladstone and a Group 2 on Saturday under Judge James E. Frederiksen. Dave presented Strut beautifully for his Group two and Sandy did a great job presenting Strut for his Group 4! Thanks to both of you.
On Friday, Faith got her first AKC point as WB. This waa quite an accomplishment because a judge scared her during the exam and she has been fearful of exams ever since. Judge Sue-Ellyn Rempel was so very understanding and gentile when going over her. Faith took  Best Bred By Exhibitor, handled by my husband, Steve Schaeffel and then a Reserve. So it was a good couple of days for Faith. Every judge almost without exception, comments on what a sound, well balanced bitch she is.
Joy to WB and BOW on Thursday, handled by good firend and handler Robin Malchow. Joy and Robin are starting to work as a team and it is neat to watch.
All in all, it was a wonderful weekend!!! Duluth is a beautiful city and we went out to eat with dog friends there. Great time!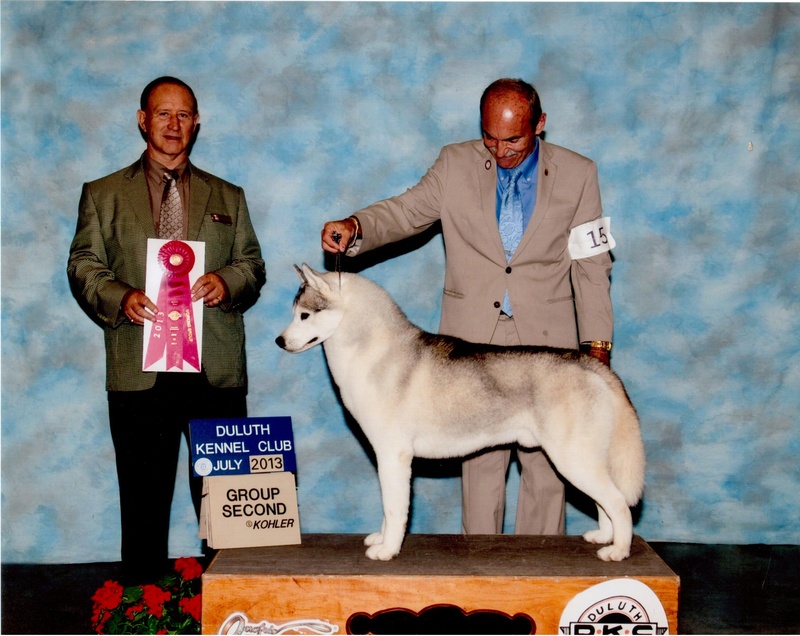 Strut, beautifully handled by Dave Slattum to a GROUP TWO under Judge James E. Frederiksen on Saturday! Thank you Judge Frederiksen.
Sandy Slattum handling Strut to a Group 4 on Thuesday under Judge Gladstone.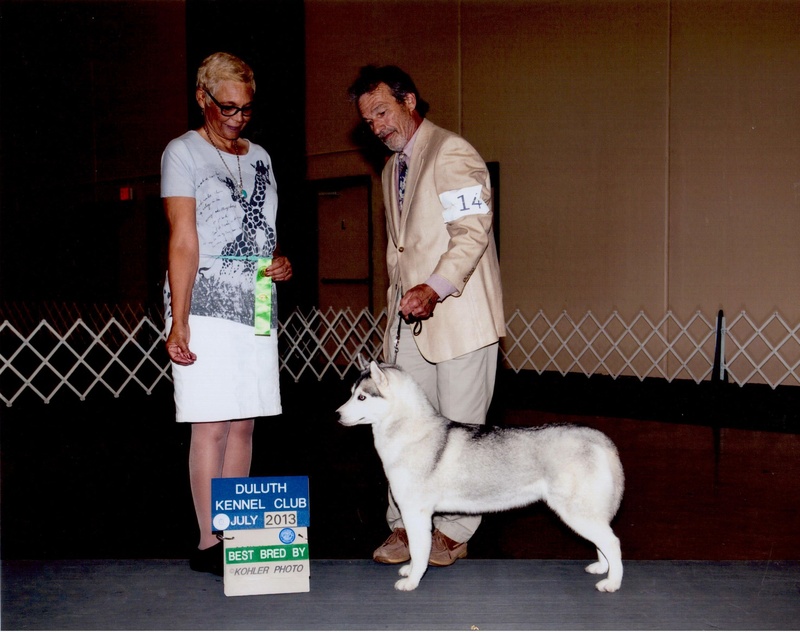 Steve handling Faith for her first AKC point and in this picture for Best in Bred By Exhibitor in Siberians. Thank you Judge Sue-Ellyn Rempel. You were so kind and helpful It was appreciated.